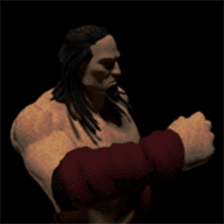 Men don't talk. They do
When we buy a doll for a girl, we buy her a Barbie doll. When we buy a ''doll'' for a boy, we buy him an action hero – a Superman. The word "action" is very important. I often advise women not to pay too much attention to what a man says, for he may often promise her the world, and he may even believe it at that moment, but what is more important, are his sustained actions. Men are action orientated.
Men express themselves mainly through their actions. If he loves a woman, he will solve her problems, he will gratify her needs and wishes, he will buy her things, he will fix her life, and he will work hard to provide for her. He will set out to make her happy.
Despite them being action orientated, when I ask men what is the most important element of a relationship, they do not unanimously answer: "Sex". They do unanimously answer: "Communication." Now this is interesting.
Does this mean the doers want to talk? Sometimes they do want to talk, especially if they trust a woman. And then the woman perpetually interrupts him, or she does not listen to him.
Listen
When a woman listens to a man when he tells her something, without interrupting him, he gets the message that he is important to her and that she is paying attention. If she interrupts, he feels unimportant. Sometimes it's a good idea not to respond immediately.
He could rather think about what he said and come back a few days later with a suggestion or a response, instead of offering him immediate advice. To a man, immediate advice sounds as if she is disagreeing with him. "I have been thinking about what you discussed with me yesterday.
I wondered if … what do you think?" Just by adjusting her mode of communication, she circumvents sounding as
if she is criticising. Of course, she is entitled to a different opinion, as long as it does not make him sound stupid.
"Sometimes a good communicator is a person who just knows when to shut up," said one man. Another man said: "It takes much courage for a man to open himself up. Don't later use what he told you against him as a vicious backlash."
Truly listening to someone does not imply merely keeping quiet when someone else is talking. It encompasses a cognitive effort to interpret the essence of the message the other person is communicating, seeing the message from that person's perspective, attempting to understand that person's underlying emotions and motivations, foreseeing how that person will act on the message and only once these cognitive actions have been completed can the listener then consider what is his/her response, emotions and the probable impact that the response will have on the other person. Listening is a complicated cognitive ACTION, not just a passive waiting for a breather to jump in.

Case Study
A woman asked her husband why he doesn't invite me as a motivational speaker at his company.
He answered: "We have already booked a speaker for this term." "But you can always change it. I think it is a good idea to ask her," she continued.
She repeated herself three times. Clearly, she did not hear him. He said No, three times.
She was embarrassing him by insisting. Also, she was telling him what to do at his place of work. (Then she wondered why he slammed the car door!) Some women tend to think if they just keep on repeating themselves, they may actually convince the men of their good idea.
Or she thinks if he does not immediately agree with her, he did not hear her in the first place. He heard her. He said No. Did she hear him?