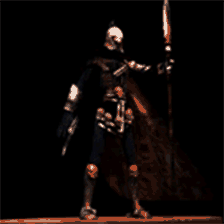 Anybody wanting to read about serial killers, stalkers, rapists, child molestors, paedophiles, and women who kill can refer to my other books. In this section I would like to discuss the despicable antics men and women get up to in everyday relationships, often breaking the law, but getting away with it.
Rogues
Let's discuss the annoying bad behaviour first before we get to the serious stuff. Most wives more or less have the same standard complaints about husbands:
Major complaint: When a woman asks a man to do something for her, he forgets, postpones, does it grudgingly or just does not do it. Did she ask nicely? Most women say they do ask nicely the first time. Not so nicely the third time. Men are always busy with something more important. Filing the taxes, calculating the family budget or preparing litigation due for court the following day, is important.
Completing a computer game is not. She is your wife. You committed to doing things you don't want to do. Man-up. You would expect her to interrupt her television programme if you needed her attention. So please, when she asks nicely, just get up and do it for her. I am asking nicely.
Serious complaint: Men talk to their wives as if they are stupid. They are impatient and grumpy and condescending. They seem to justify the reasoning that because they are tired, they are entitled to be grumpy, patronising or just plain rude. Is there then the understanding that she can refuse sex because she is too tired? Or because she dislikes making love to a grumpy old wretch.
He considered her to have a brain when he asked her to marry him, so why would he insult her intelligence now? This is especially bad when men belittle or patronise their wives in company. Nobody thinks he is the hero for talking to her like that, quite the contrary. "You are the anti-hero. Did you learn to be bitchy from your mother?"
Men don't help in the home. If both work, both help. Get up, man-up.
Many men use women just for sex. True. Many women use sex as a weapon. Also true.
Men cheat – so do women. Men lie – so do women. Men drink – so do women. Men yell – so do women. Men abuse drugs – so do women.
Husbands' general complaints about wives' bad behaviour is that they nag, sulk, flirt with other men, check up on their men unnecessarily, become needy, bitchy, bossy, talk in THAT TONE OF VOICE, tell them what to do and they withhold sex.